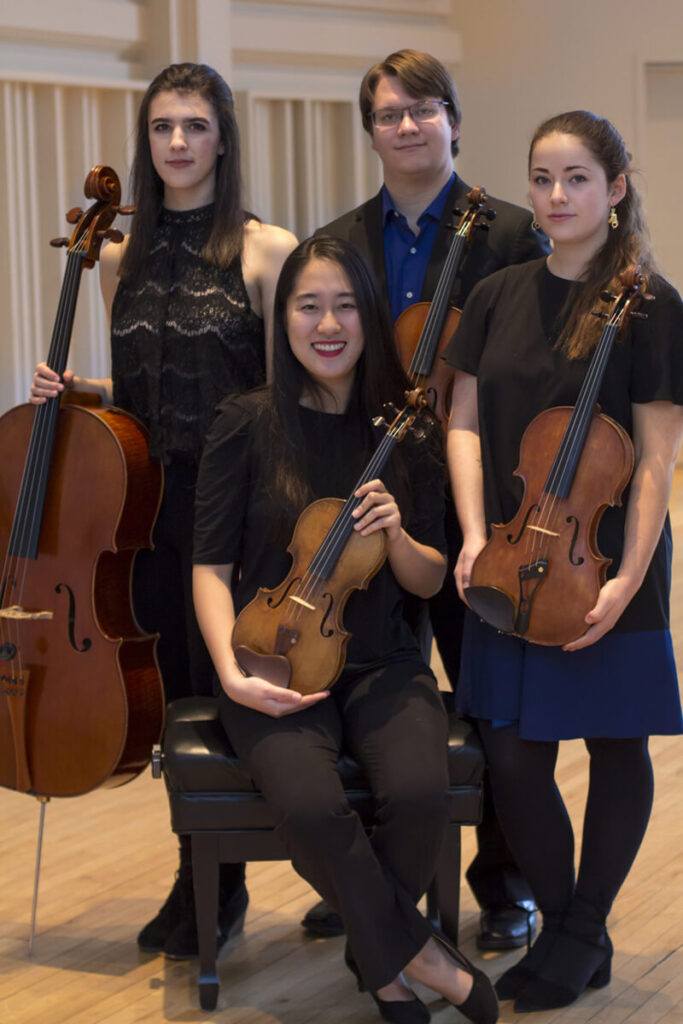 Hudson String Quartet is one of the most sought-after ensembles in Albany for weddings, corporate events, and parties. The group performs both classical, as well as original arrangements of popular contemporary songs, bringing a level of artistry and professionalism your guests are sure to notice!
"They were awesome! Very easy to work with for a classy performance!"
Linda Duan is currently a violinist in The Orchestra Now at Bard College. She has performed with many orchestral ensembles including The Cleveland Orchestra, the Canton Symphony Orchestra, the Akron Symphony Orchestra, and the Firelands Symphony Orchestra. She was concertmaster of the Cleveland Women's Orchestra, the oldest women's orchestra in the world, during their 2016-2017 season, and has also held principal positions in the orchestras of the Cleveland Institute of Music and the University of Cincinnati College-Conservatory of Music. In 2018, she performed with Lincoln Center Stage, and toured through Europe as part of a piano quintet.
She has attended many music festivals around the world, and received fellowships to the Campos do Jordão Winter Music Festival in Brazil, the Marrowstone Music Festival in Bellingham, WA, and the Miami Music Festival. Growing up in Las Vegas, Linda studied both piano and violin, and received a Bachelor of Music degree in both instruments from the University of Cincinnati, where she studied with Piotr Milewski and Robert Ruckman.
She also holds a Master of Music degree and an Artist Diploma from the Cleveland Institute of Music, where she studied with William Preucil.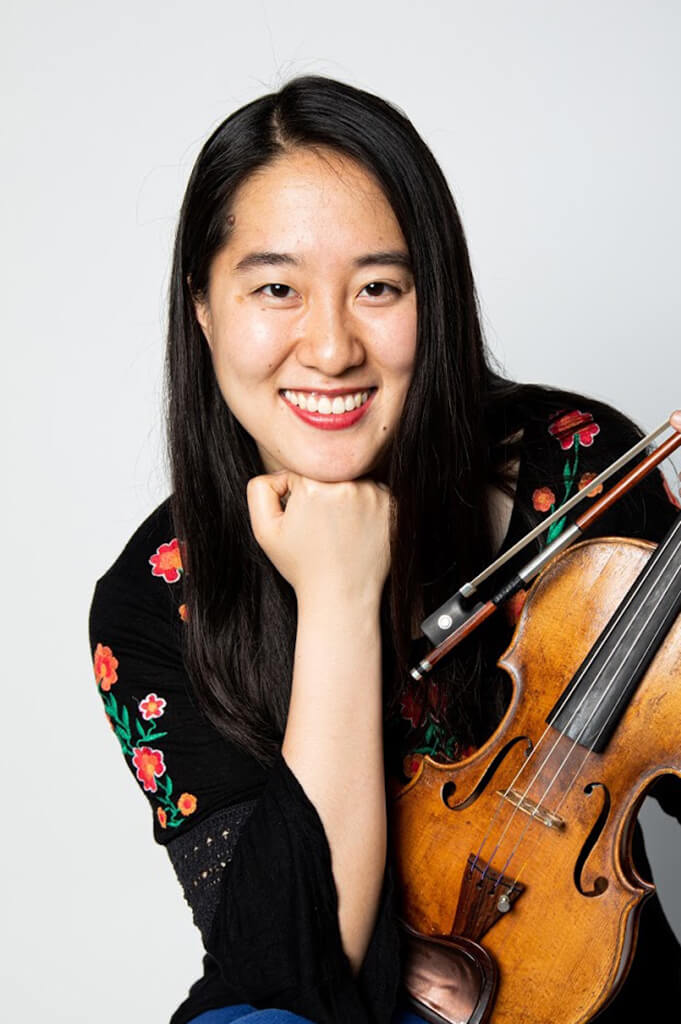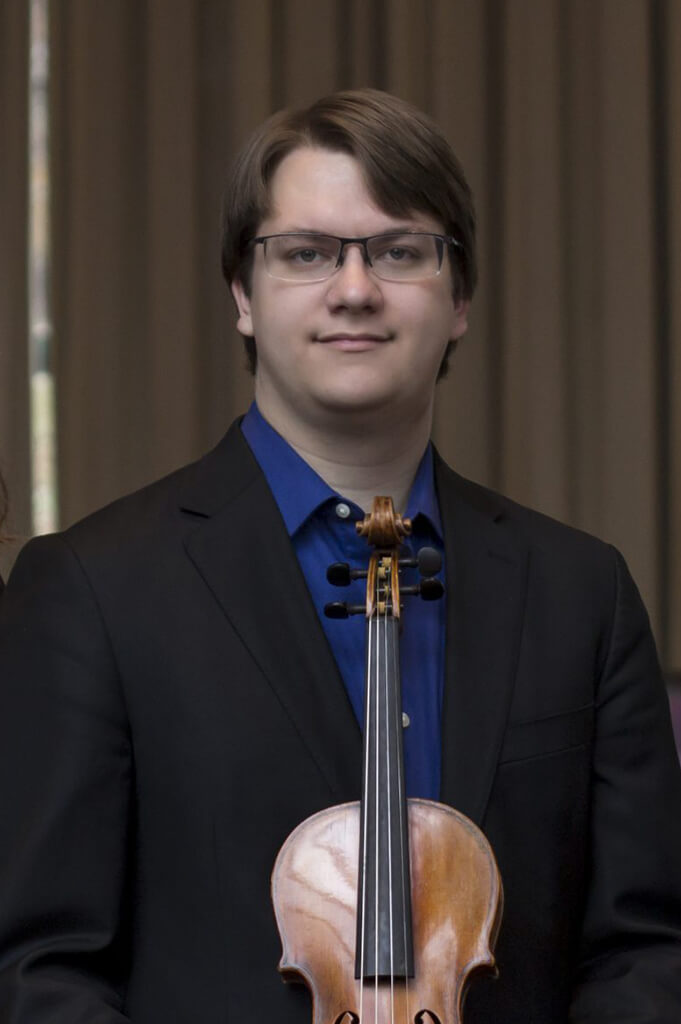 Eliot Roske is a violinist (formerly also a violist and pianist) who will be completing his undergraduate education at Bard College and at Bard Conservatory of Music later this year. He is working towards a degree in music and a degree in mathematics. When Eliot was ten years old, he began studying every summer at Meadowmount. After attending eadowmount for four summers, he began attending the Castleman Quartet Program, where spent the next four summers.
When Eliot was three years old, he began taking Suzuki violin lessons with Nicolette Solomon. He moved to the Dallas studio of Jan Mark Sloman when he was eleven years old, and now Eliot studies with Weigang Li at Bard Conservatory. He plans to get a Masters of Music with Charles Castleman at Frost School of Music after getting his degrees at Bard.
Eliot Roske has won awards at various competitions, including the Collin County Concerto Competition, the Sunray competition, and the DMTA symphonic festival. He is the former concertmaster of the Bard College Community Orchestra and the Bard Conservatory Orchestra. He has had master classes with Charlie Castleman, Jan Sloman, Anne Setzer, Michael Mclean, Brian Lewis, Shmuel Ashkenasi, Arnold Steinhardt, and many others.
Mercer Greenwald is a third-year violist at Bard Conservatory of Music currently pursuing her BM in Viola Performance with Professor Marka Gustavsson and her BA in German Studies.
Mercer has played several orchestras both in the United States and abroad, such as the Youth Orchestra of Niederösterreich in Austria, the Orchestra of Ramallah in Palestine, and she was principle violist of the Prague Summer Nights orchestra and the Vienna Summer Music Festival Orchestra.
Mercer has played in numerous chamber music festivals, such as Bad Leonfelden in Austria, Domaine Forget in Quebec, Bowdoin International Music Festival in Maine, and Kinhaven Young Artists Festival in Vermont.
In 2019, Mercer was awarded the Bard College Conservatory William Weaver Prize in Music and Languages for her paper titled "Magic and Enlightenment auf der Wieden: Der Stein der Weisen and Die Zauberflöte," which she published in the Nota Bene Undergraduate Musicology Journal in 2019. Mercer is also a recipient of the William Willeke Memorial Scholarship for Young Performers.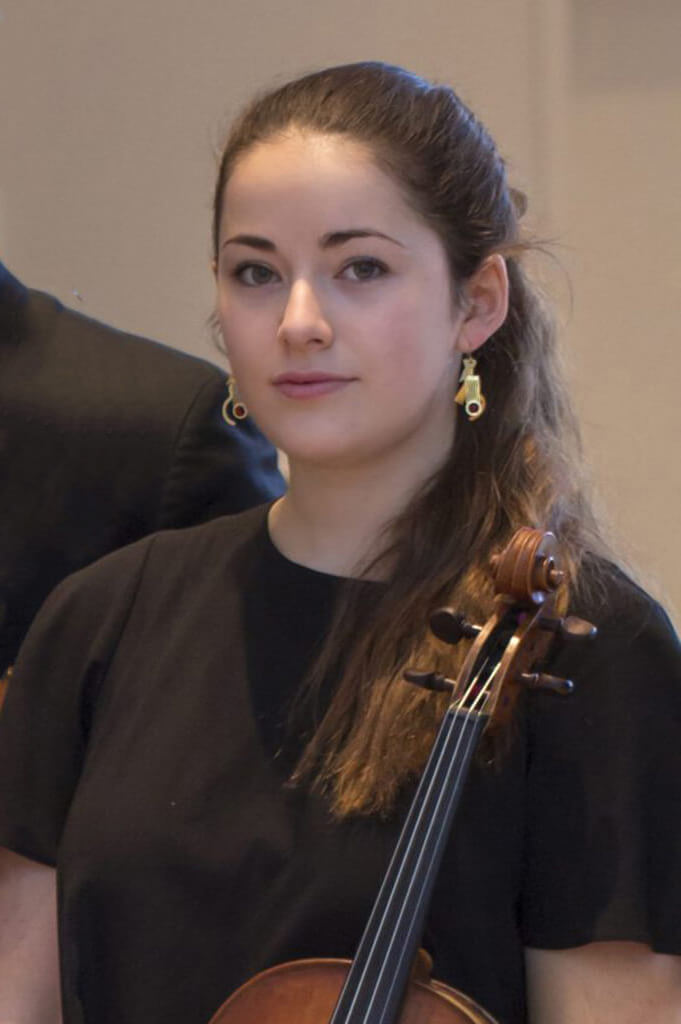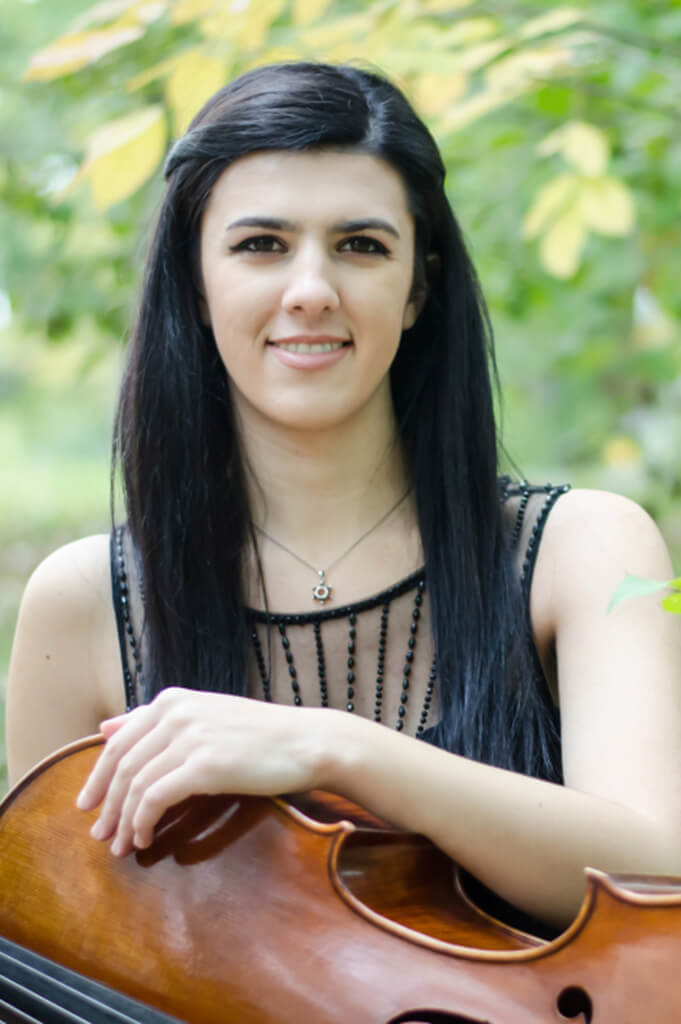 Charlotte Ullman is a cellist and educator in Red Hook, NY. She is currently pursuing an advanced certificate at the Bard College Conservatory, studying under Peter Wiley. Charlotte holds a Bachelor's of Music in Cello Performance from Carnegie Mellon University, where she studied with Anne Martindale Williams, and a Master's of Music from Southern Methodist University, where she studied with Andrés Díaz. Her other influential teachers include Clive Greensmith, David Premo, Christopher Adkins, and Nicholas Anderson.
Charlotte is a versatile performer, active in multiple genres and in the communities of both orchestral and chamber playing. She has collaborated in chamber music settings with the Escher String Quartet. She has performed with orchestras including The Orchestra Now, the San Angelo Symphony Orchestra, and the Westmoreland Symphony Orchestra. In 2019, she appeared as assistant principal cellist at Opera in the Ozarks at Inspiration Point. She has appeared twice as an orchestral fellow at the Texas Music Festival. Other notable festivals she has performed at include the Wintergreen Summer Music Festival and the Meadowmount School of Music.